IBS : CELLULAR IN-BUILDING SYSTEMS
Cellular Indoor Coverage Solutions
Modern day development has seen a spurt in Metro Cities which are dotted with Aluminum and Glass cladded High Rises. This has also resulted in new urban areas with very dense populations. Operators see exciting new market demand through this growth but it comes with its own set of challenges.
Newer technologies are pushing data growth and indoor usage but the new building materials and related propagation issues constrain indoor cellular network coverage.
Mobile Network Operators meet this challenge by deploying Cellular In Building Systems to meet the capacity demands of this dense urban indoor environment and overcome the indoor coverage deficiencies.
We at Valuetech support the IBS domain through its entire life cycle – right from consulting, Site Survey, Site Acquisition, System Design, Equipment Supply, Installation, Integration and Commissioning and also support Operation and Maintenance. Be It High Rise buildings, Elevator shafts, Stadia, Tunnels, High Speed railways or City metro lines we support across all requirements.
We provide these products and services through tie-ups with leading IBS product vendors in the world and service partners who have the expertise, tools and experience to support our clients flexibly with Time, Cost and Operational efficiency.
IBS : DIGITAL DAS SYSTEMS
Crisp & Clear Graphics across all your Retina & Standard Devices.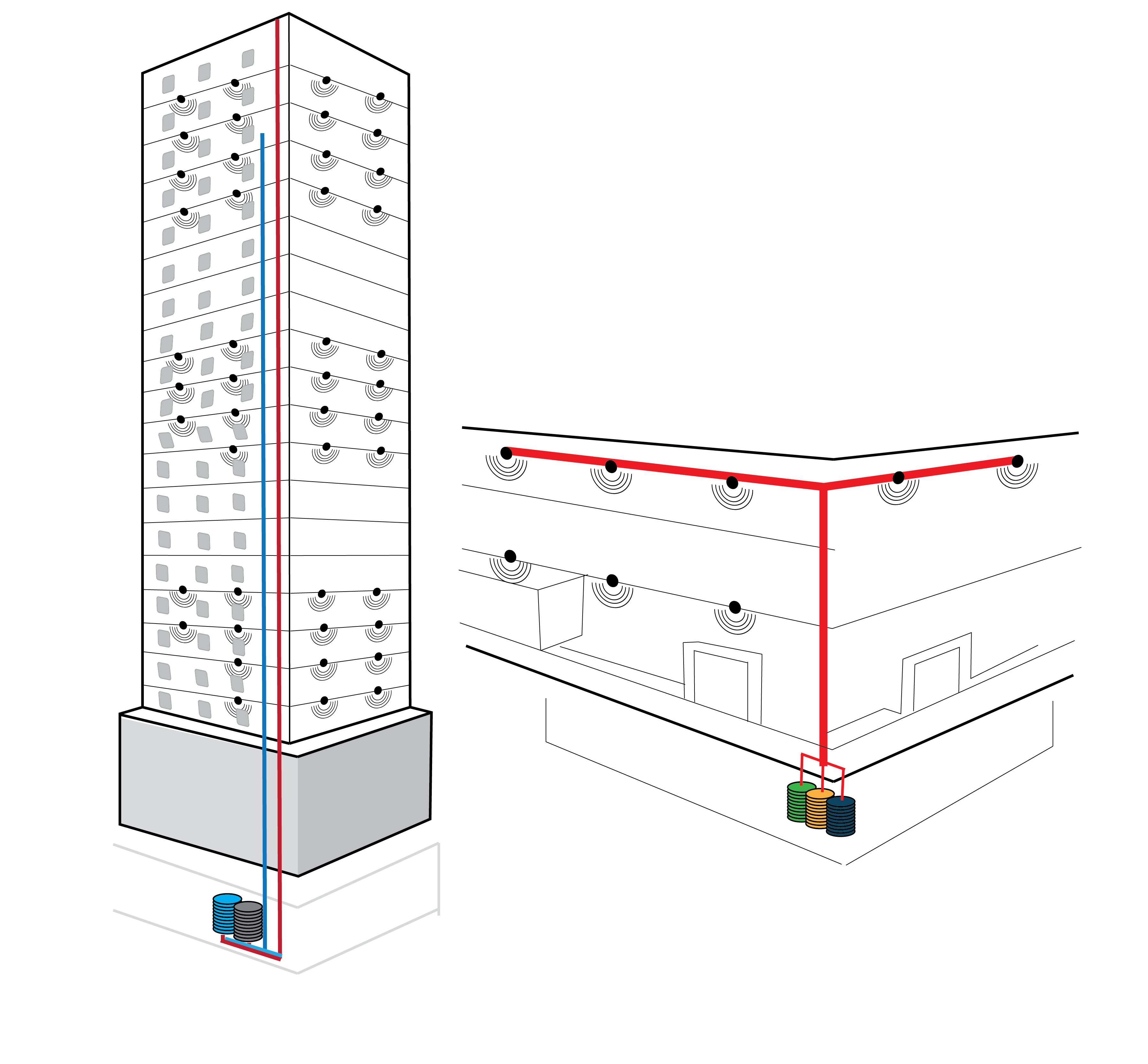 Valuetech, along with its partner provides mobile operators with a revolutionary new approach to handling the challenges and current limitations of in-building coverage systems through their Digital DAS systems.
idDAS is a revolutionary and first of its kind completely digital coverage enhancement solution that allows you to easily route your cellular traffic, allowing intelligent capacity management. idDAS is a robust in-building coverage solution that allows operators and infrastructure providers to dynamically move capacity around an area to serve a number of needs, while also reducing both CAPEX and OPEX.
idDAS provides a coverage solution that is right-sized for the application and can be dynamically changed depending on demand. No more hardwiring of capacity to provision for peak demand. No more building a network where chunks of capacity remain unused a large proportion of the time.
idDAS is the ideal solution for Makkah especially for the Hajj season where your network capacity can track and follow the Hajji's as they move around doing their rituals- providing capacity where it is needed and allowing you to make extremely judicious and intelligent use of your investment while providing your subscribers an "always Available " network even at the peak of the traffic.
IBS : ACTIVE FIBRE DAS SYSTEMS
Smart Reusable code all throughout the Template for Infinite Customizations.
Valuetech, leverages on its IBS Equipment partner COBHAM WIRELESS's over 20 years' experience of designing and providing fibre optic coverage systems today known as Active DAS (Distributed Antenna Systems).
Cobham Wireless has been pioneering the use of fibre optics to carry RF signals and utilise the technology to propagate wireless coverage around buildings, tunnels, metros and other infrastructure complexes and has designed and supplied DAS systems into over 100 countries and its DAS equipment is used in many of the world's leading buildings, metros and tunnels.
Cobham Wireless is counted amongst the Top 3 Active DAS providers in the world.
IBS : CELLULAR OFF AIR REPEATERS
Use the amazing features of the Bootstrap Framework.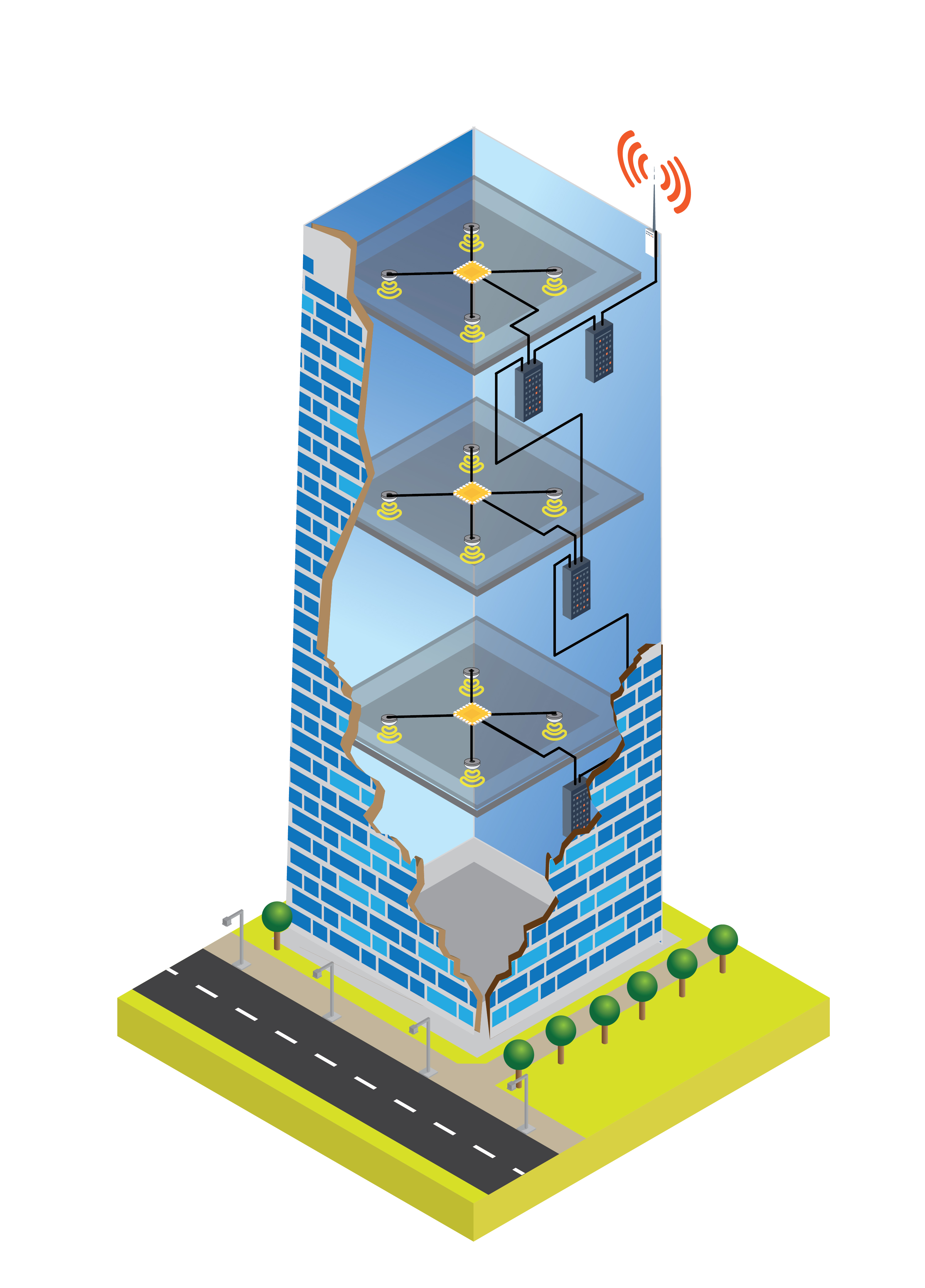 Alongwith its Equipment partner Cobham Wireless, Valuetech provides digital off air repeaters for Cellular networks based on patented digital DSP (digital signal processing) technology and that use a SDR (software defined radio) architecture that is the most advanced in the industry - allowing for an almost infinite number of possibilities for filtering radio channels and other blocks of RF spectrum.
Traditional hardware systems limit cross functionality and can only be modified through physical intervention whereas SDR architecture enables new wireless features and capabilities to be added through a software rather than hardware upgrade. This provides flexibility, lowers deployment and maintenance costs and future proofs a capital investment.
Making use of the DSP (digital signal processing) architecture the Cobham Wireless repeater products can be configured for single or multi operator use and supports all the major cellular frequency bands including 900MHz, 1800MHz, 2100MHz and 2600MHz and all wireless technologies including GSM, EDGE, DCS, CDMA, WCDMA and LTE. The devices support up to four frequency bands and are easily configured either locally or remotely via a simple GUI web interface or using the AEM network management software. Frequency "re-farming" is easily achieved as the products allow multiple wireless technologies to run concurrently in the same frequency band.
A unique feature of Cobham Wireless' multi band products is an innovative IMOP (Interference Mitigation Oscillation Prevention) mechanism that ensures that the devices will never oscillate or cause interference to the Operator network - something that can happen with other repeater systems.
Our wide range of low-Mid and High Power multi band portfolio provides mobile operators and enterprise customers with high quality, low maintenance coverage solutions for most building environments.
IBS : Services
IBS services is one of our core strengths. We offer a range of turnkey In-building services in this domain as follows -
Site Survey
System Design - IBS & Off Air Repeaters
Preparation of BoQ
Planning for RF distribution network
Cable route survey and walk test - Complete DAS deployment
Systems Supply
Installation & Commissioning
Post Installation O&M
Recommendation on BSS parameters