Web Design and Development
Having a strong online presence today is no longer avoidable and it would be wise to reach your target through a corporate website.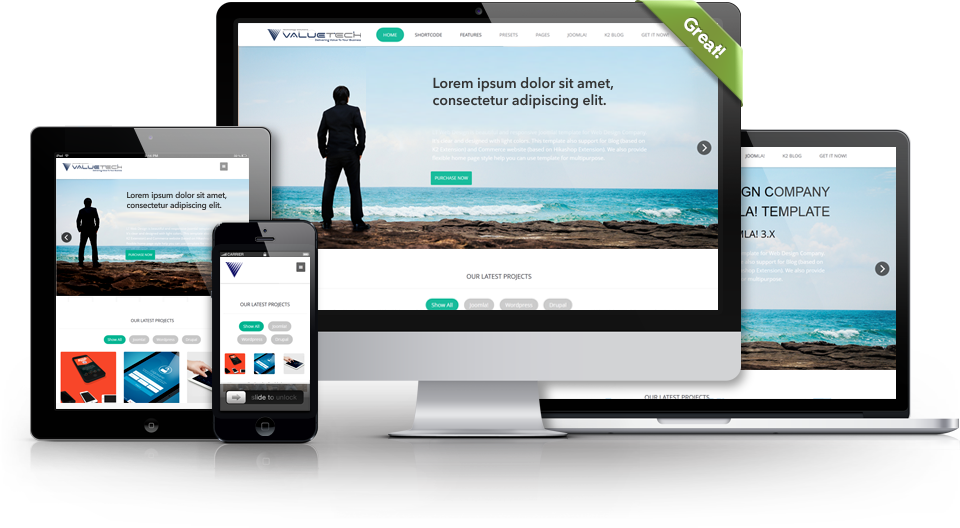 Web Design and Development is a lot more than just great visuals. At Value Tech, we take into account navigation, usability, site architecture, and technology. We also test the site repeatedly before going live to ensure it works on all sorts of devices and that it has a user friendly interface. Ultimately, your website is like a physical location in that you want your visitors to have a great experience browsing your site so that they will come back again another time.
Responsive Layout
Powerful Layout with Responsive functionality that can be adapted to any screen size. Resize browser to view.
Retina Graphics
Looks beautiful & ultra-sharp on Retina Screen Displays. Retina Icons, Fonts & all others graphics are optimized.
Powerful Performance
Canvas includes tons of optimized code that are completely customizable and deliver unmatched fast performance.